A simple drink that i've been enjoying lately.
Rose Syrup (get at mediterranean market) and Vitamin Water Zero lemonaid flavor.
Open up Vitamin Water and add a splash of rose syrup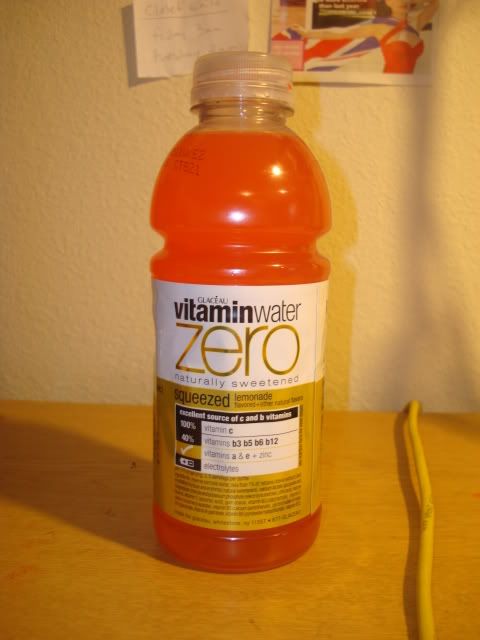 Tada! Your lemonaid is now flavored with rose and is pink and adorable! However the lighting in my place is yellow so it looks a bit orange here, haha.