This was the monthly theme on EGL inspired by Kera magazine. You pick 10 items out of your wardrobe and attempt to make 7 outfits from them. It's a good test of how versatile your wardrobe is. When I shop I
always
keep in mind what colors and themes I already have so that something always has several things to wear it with.
One exception would be my Innocent World Pompadour dress, that was an impulse buy and I have absolutely no other brown or cream items to wear it with.
On to the outfits! I was supposed to take a photo of each of the 10 items, but I neglected that, sorry.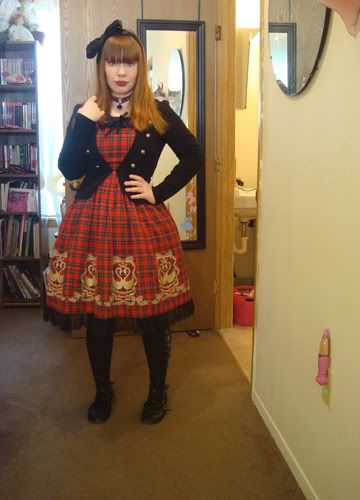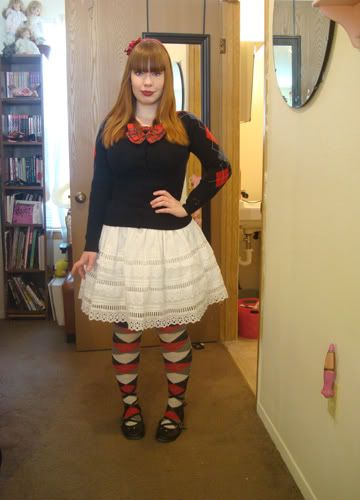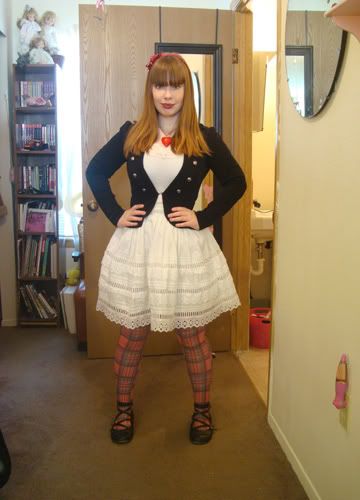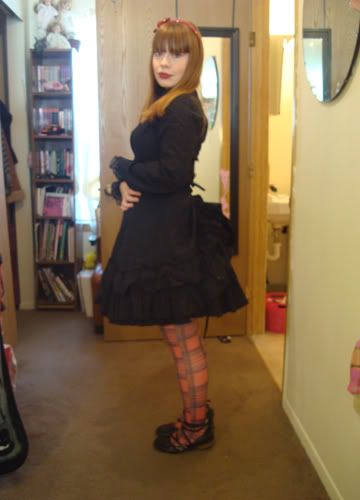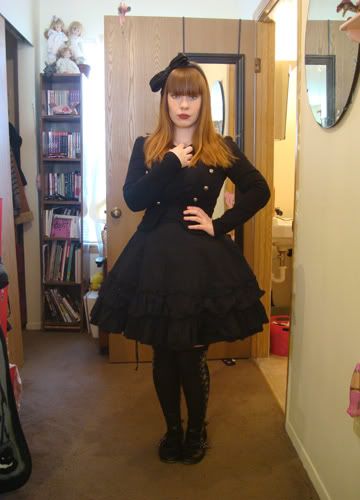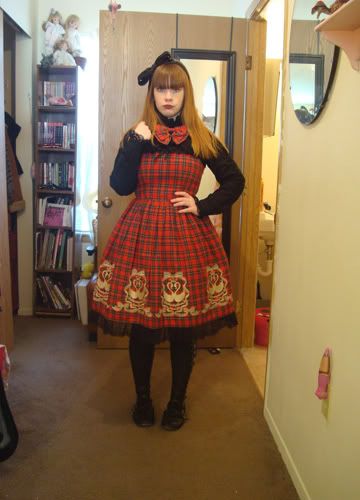 You'll notice that I am wearing my tea parties in all the photos, this was only because I could not find my t-strap heels at the time. That bustle skirt looks really silly with such sweet shoes, doesn't it? I am also distressed by the loss of the bows on my tea parties, I am in dire need of a new pair.
JSK- Metamorphose
Arglye cardi- Newport News
Military jacket- Forever21
White skirt- Cornet
Black bustle skirt- Fanplusfriend
Tea Parties- Secretshop
Lets pretend I have my t-straps- Mudd
Argyle socks- Target
Plaid tights- TJ Maxx
Black headbow- Forever21
Red headband- $1 store, lolol
Fake fur collar- I can't remember