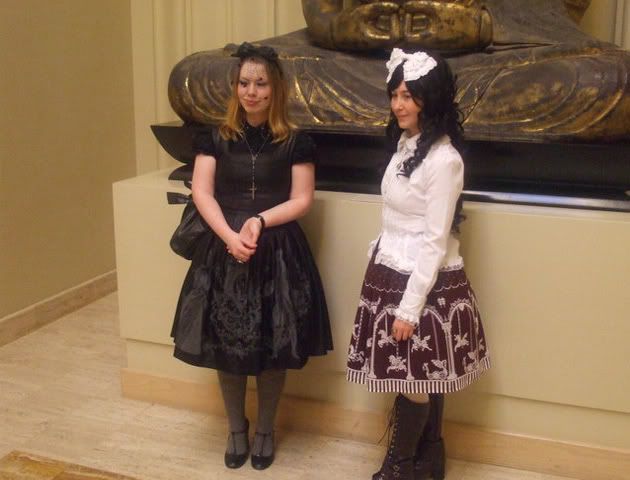 In March or so, there was a lolita meet up at the Kansas City Nelson Atkins museum. This is me and my friend Valerie posing in front of a giant Buddha! Unfortunately the photographer didn't get the Buddha in the shot very well.
I am wearing Juliette et Justine and Valerie is wearing Innocent World!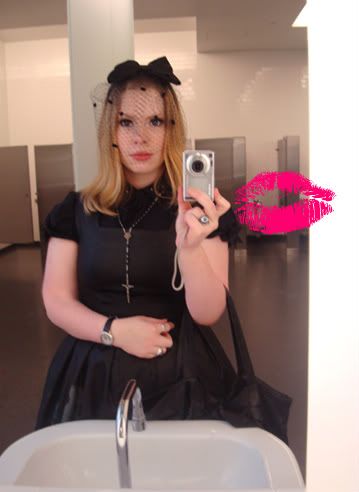 The lighting in the bathroom was so lovely! I couldn't resist taking a snap!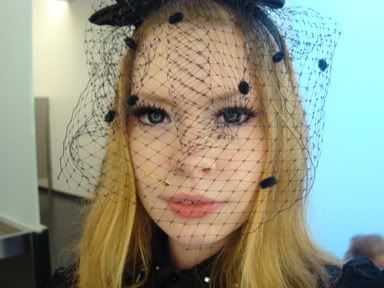 Close up on face. I am wearing GEO lenses and Tokidoki white eyeliner! The fascinator came from Forever 21.
This couch is so beautiful! I need it in my life ASAP.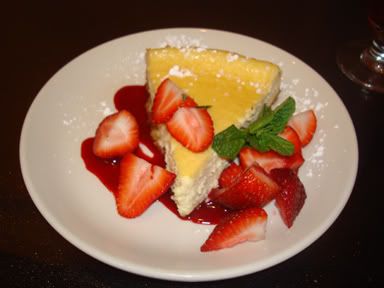 The most amazing $7 cheesecake of my life.
Here is a group shot taken by some random photographer who I assume works at the museum...?