As I mentioned in an earlier post, I hadn't finished a piece in two years, but that's not to say I haven't been working on any! I seem to lose inspiration right in the middle of them, boo! I'll post some stuff here for you to see, but probably wont ever be finished.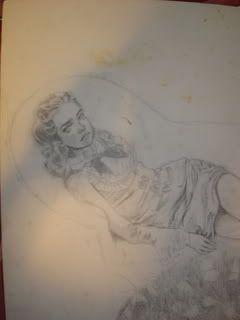 Inspired by that one Alice in Wonderland photoshoot, i'm sure you know the one. My plan for this one was to shade it with pencil and then apply color with light layers of oil paint. I think it still might look cool, so maybe i'll experiment with it still.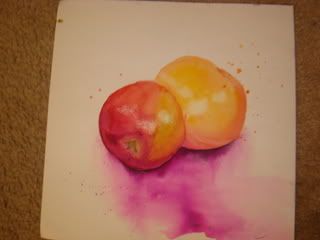 This was just a practice piece in watercolor, i'm not really sure why i'm posting it! The main thing I like are the highlights, I did that with an xacto knife!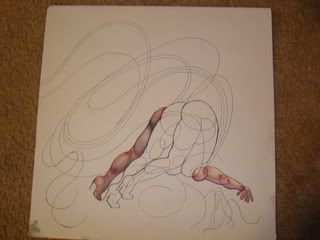 Inspired by my favorite artist; Hans Bellmer <333! I stopped working on this because it was a pain in the butt. Watercolors, arrrr.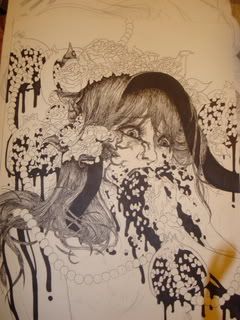 So I really liked this piece at first, but then it's flaws really started getting to me. I like the ink technique on this one, but I totally messed up those hands/wrists/her face so I didn't want to finish. Also, now it's had a bad run-in with some green ink, so I don't know if there'll ever be any hope for it...
I like this one, and I am planning on finishing it. If anything, her face is a little fat, bah.