This is what I wore today!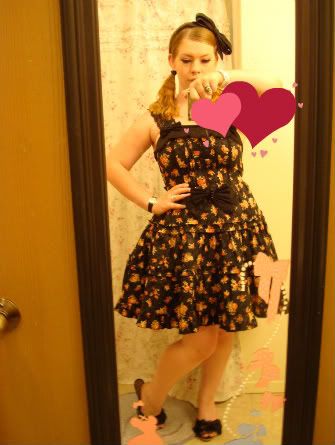 Bodyline floral dress, Jesus Diamante replica heels, Forever 21 bow.
What do you guys think of this outfit? I'm really into the idea of casual lolita in the form of casual gal style/himekaji fashion, if that makes any sense? I hope it does.
I tried doing full gal makeup again, but I don't think i'll do the nude lips. It just makes me look old.